KALENDARIUM
  Olga Barej Tour Dates
ANATOMY OF MELANCHOLY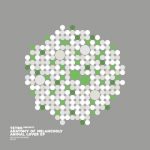 Olga Barej postawiła na karierę zagraniczną. Razem z zespołem Anatomy of Melancholy pracują nad debiutanckim materiałem w czeskiej Pradze. Pierwszy album grupy ukazuje się właśnie na winylu we Francji, nakładem wytwórni ArtFeast Records. Impreza promująca album odbyła się 22 listopada 2014, w klubie Transbo w Lyonie. Międzynarodowy, multikulturowy band zaprezentował ciekawy miks muzyki elektro i house, z towarzyszeniem wokalu i żywych instrumentów. Przed Olgą Barej i Anatomy of Melancholy na tej samej scenie wystąpił Ed Sheeran.